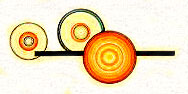 · THE JULES ENGEL BIOGRAPHY PROJECT ·
Dr. Janeann Dill, Biographer and Scholar
       "Janeann, I love your Engel piece. It is a real marvel. We are proud to do what we can to have it seen … the work is really fine."                                                       
— Robert Gardner, Studio7 Arts, Cambridge
Awarded James Smithson Bicentennial Medal, Smithsonian Institution
Fellow, American Academy of Arts and Letters
Documentary Filmmaker/Cinematographer, Academy of Motion Picture Arts and Sciences
Founding Chair of Visual and Environmental Studies, Harvard University
Founding Director, Harvard Film Study Center, Harvard University
JULES ENGEL was a Master Artist and Filmmaker whose abstract paintings, films, sculptures, photographs and poems paved a visionary path for over six decades across the disciplines of fine arts and experimental film, notably, experimental animation. Dr. Dill's Biography Project on Jules Engel is three fold: a non-fiction feature film, an interactive app, and a critical biography. The goal of the biographical project is to create an ongoing, evolving art history for experimental animation and its link to this important artist and progenitor to four generations of animation artists, including his biographer, Janeann Dill.
Engel was rightfully proud of his work as an artist-mentor-educator, Founding Director of the Experimental Animation Department, and Institute Fellow at California Institute of the Arts. His former students included such notables as Kathy Rose, Joyce Bornstein, Sky David, Henry Selick, Eric Darnell, Joyce Borenstein, Christine Panushka, Joanna Priestley, Mark Kirkland, Sheila Sofian, Mark Osborne, Jorge Gutierrez and Stephen Hillenburg, to name only a few. Honored with the Norman McLaren Heritage Award for his teaching by the National Film Board of Canada, Engel's creative life and body of work continue to inspire generations of international artists who emulate the high standard of artistic excellence he exemplified.
An acknowledged Early California Modernist, this is the first comprehensive biographical project to single out the impact of Jules Engel's life and work as a pivotal core for the art history of experimental animation in America today. Jules Engel's films and lithographs are housed in the Museum of Modern Art (New York), the David Rockefeller Collection (New York), the Chicago Institute of Art, the Hirshorn Museum (Washington, D.C.) and numerous collections worldwide. Engel's artistic films have garnered accolades from Hiroshima Film Festival, Oberhausen Film Festival, National Academy of Motion Pictures, Cannes Film Festival, the Cardiff Film Festival (Wales), Venice Film Festival, Cannes Film Festival, Black Maria, and Ottawa International Film Festival (Canada), to name a few.
Engel's career spans the spectrum of timing choreography for the Russian and Chinese dance sequences in Walt Disney's Fantasia, to designing sets for the French theatrical production of The Little Prince, to creating over thirty personal films. As one of the founding staff members of UPA (United Productions America), he was instrumental in the production of such animated films as Madeline, Mr. Magoo and Dr. Seuss' Gerald McBoing Boing. As one of the owners of an animation studio in partnership with Herb Klynn and Buddy Getzler, Format Films, Engel received an Academy Award nomination for  Icarus Montgolfier Wright, a film scripted by Ray Bradbury. Engel's personal film, Coaraze, received the highly regarded French prize for excellence in film, Prix Jean Vigo.
Jules Engel died September 6, 2003. At 94 years old, Engel left a rich artistic legacy of over thirty personal films and suites of lithographs, innumerable paintings, sculptures, poems and photographs, in addition to teaching over three generations of students inspired by his example and mentorship. http://www.awn.com/articles/people/tribute-jules-engel
JANEANN DILL, phd, mfa, ma
Jules Engel Biographer and Scholar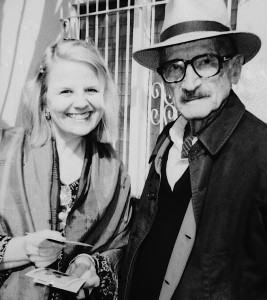 The recipient of a research grant from the iotaCenter and the Foundation for Creativity during the early formation of this biographical project, Dr. Janeann Dill was nominated to be Engel's Biographer by Dr. William Moritz, a pioneering scholar in abstract animation studies. Prior to her nomination, Dill authored a peer-reviewed article that was published in the seminal Animation Journal (Editor, Maureen Furniss, Ph.D.) and was subsequently nominated by the National Film Board of Canada and the Society for Animation Studies to receive the first Norman McLaren and Evelyn Lambert Award for "Best Scholarly Article on Animation" in 1993.  Dill's critical studies focuses on the art of contemporary experimental animation as a suppressed art history to be (re)inserted to the canon of aesthetic literature. "Jules Engel: Film Artist, A Painterly Aesthetic," first published in the Animation Journal, has been republished in fps magazine, a Canadian publication and Harvard University Film Archive subsequently printed the article as program notes for their retrospective exhibition of Engel's work in 2000. An expansive biographical article authored by Dill on Jules Engel was also published by ANIMAC, the International Animation Film Festival, Spain (Catalonia). Dr. Dill's work has been translated into Spanish, Korean, and Arabic.
An artist, filmmaker, and scholar in the critical art history and philosophy of Experimental Animation, Janeann Dill earned her Ph.D. (magna cum laude) from the Europäische Universität für Interdisziplinare Studien (EGS) in Switzerland, and her M.F.A. in Experimental Animation from the California Institute of the Arts, School of Film and Video where Jules Engel was her Mentor. Dill was also awarded a Certificate in Film Direction from the University of California Los Angeles; and her MA and BA in Fine Arts (Painting) from Vanderbilt University. 
When living in France as an Artist-In-Resident for the American Center In Paris, Dill was inspired to extend the boundaries of her creative work as an abstract painter into film. She describes her work as "painting in time."
"I was walking from the Pompidou Center to Les Halles on the plaza of the Fountain des Innocents and had a vision of my paintings moving in time. My artistic research had consistently wrapped itself around the synthesis of dreamlike atmospheres with harsh angular realities. In that moment I realized the imperative to marry the elements of 'reality' and 'illusion' in my paintings to a time-based art. My interest in provoking narrative through abstraction had expanded into a revelatory experience of a deep and abiding desire to move concepts through the fourth dimension to create a broader spectrum of work. I, literally, saw my paintings move in time and I imagined this was called 'film' … or is that called 'animation'?"
Dill's oeuvre in experimental animation is realized in a 16mm, black and white experimental film, Paris Is A Woman. This film has screened internationally, been exhibited as a monumental installation in Urban Lightworks projection on a 140′ exterior wall of a city building, and broadcast on the premiere program of scanLINE, PBS. Paris Is A Woman has been screened internationally and across venues of museum exhibitions and film festivals, including the Bass Museum of Art in Miami, curated by Elizabeth Hall; Agnes Scott Art Gallery, curated by Richard Gess, NO AGENDA BUT THEIR OWN; California Institute of the Arts' SCREAM, curated, New Music; in Switzerland, Italy, France, Japan, New York and Los Angeles film festivals. Paris Is A Woman was also awarded Best Directorial Debut in the Short Film Category and Best Experimental Short Film.
As one of the original team of interviewers of holocaust survivors, Dill was recruited to join the staff of Steven Spielberg's non-profit, visual history archive, Survivors of the Shoah Foundation, where she was one of twelve founding members of the historical cataloguing department. Professionally, she worked as an Animation Timing Director within the industry during her nine years living in Los Angeles. The daughter of two academics, Dr. Dill has numerous years of experience as a faculty in higher education and international conference presenter of her research in the visual arts.
Dill's films are widely exhibited in the USA, and internationally in Spain, Italy, United Kingdom, Germany, South Africa, Saudi Arabia, Japan, Croatia, Ivory Coast and Switzerland. She has been awarded grants from the Ahmanson Foundation and the Irvine Foundation, and was one of ten American recipients of an Independent Media Grant awarded by the Annenberg Foundation. In addition to her extended artist residency at the American Center in Paris in painting, Dill received three Artist-In-the-Schools Grants from the National Endowment for the Arts.